Milnes Elementary School is off to a wonderful school year. Yesterday parents were welcomed with a Boo Hoo Yahoo Social, sponsored by our amazing PTA. Today we held our first "Be Paw-sitive" Assembly, where we reviewed the character pillars. We are off to a great start!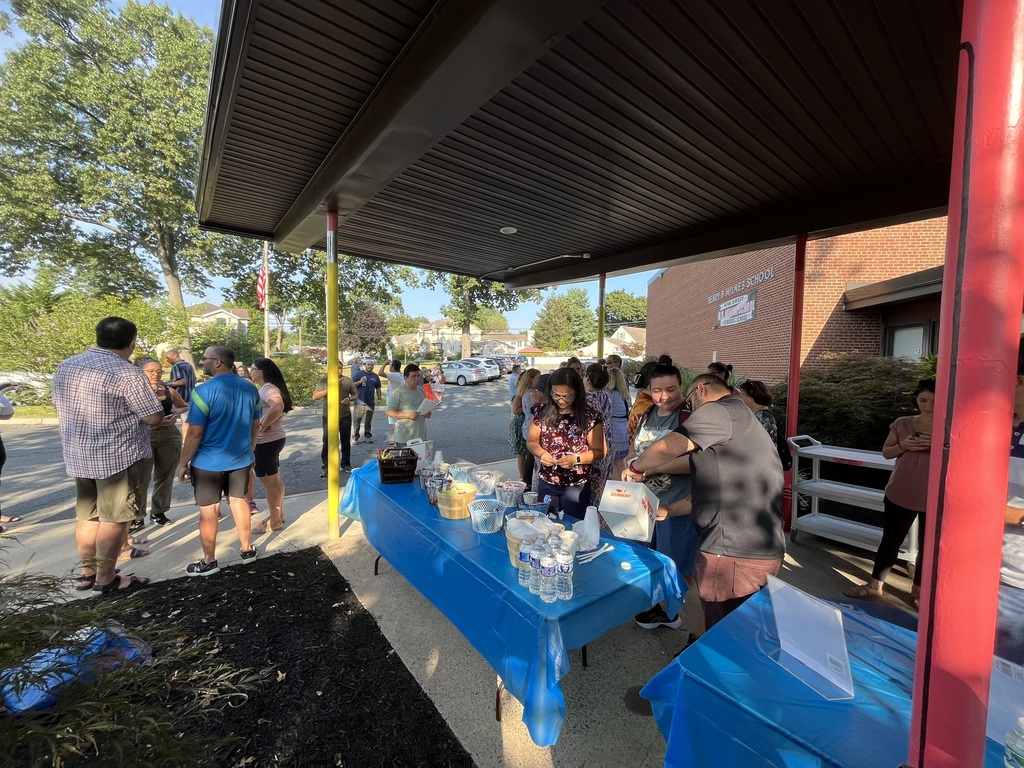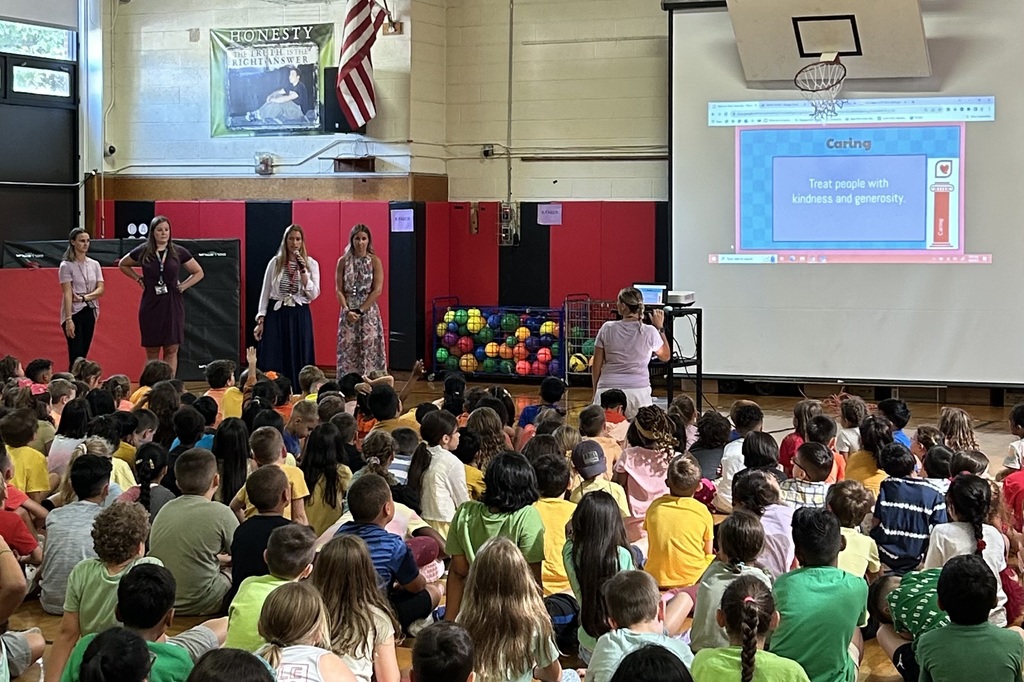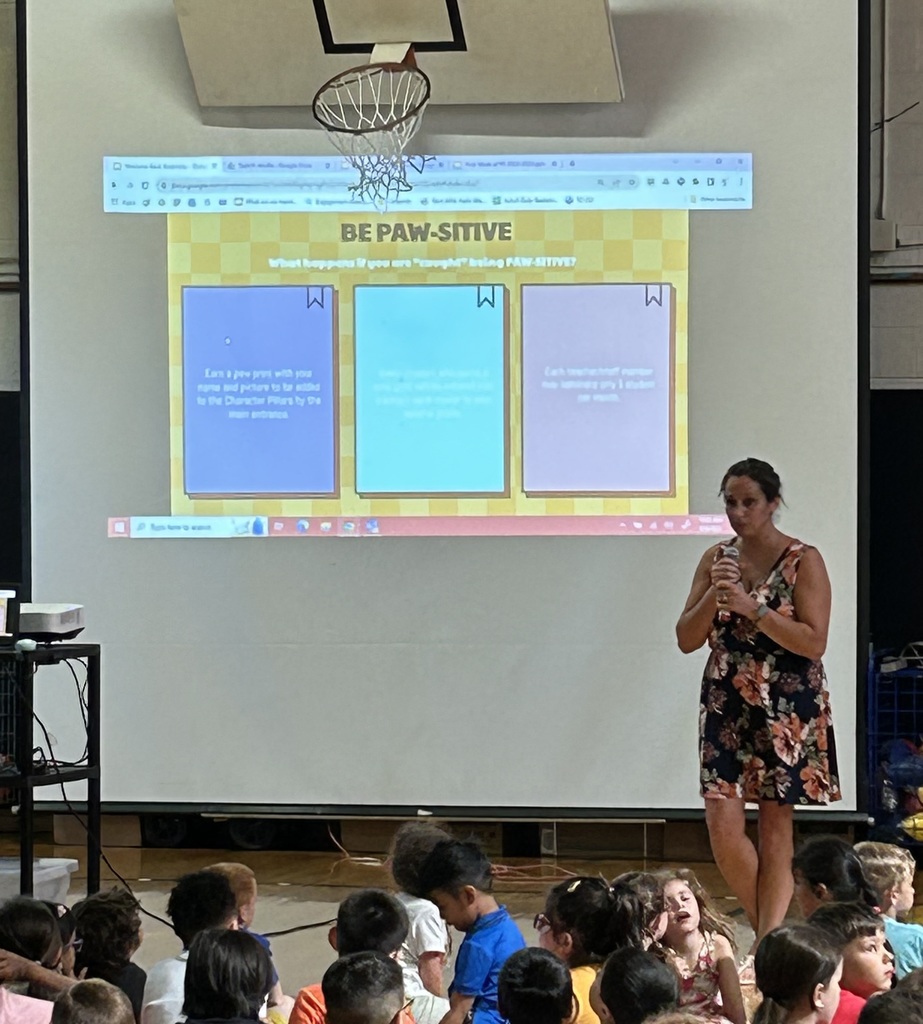 Good Evening Fair Lawn Parents/Guardians, The Fair Lawn Board of Education is working with Strategic Educational Advantage ("SEA") Search firm to assist it in identifying a Superintendent of Schools to lead the Fair Lawn Public Schools. As part of this process, SEA is seeking input from our families. Your input will help build the profile, characteristics, and experience the new superintendent will possess. We thank you for assisting and your participation in this process. You are invited to participate on Tuesday, June 13th at 7:30pm in the FLHS Auditorium so that you can provide feedback and hear about the timeline and process. Thank you for participating if you are able to make it. Sincerely, Ron Barbarulo, FL BOE President

Monarch butterflies entered the IUCN Red List of Threatened Species as endangered in July 2022. Girl Scout Troop #97769 members became aware of this problem and took action to help save the butterflies. They found that planting milkweed and other flowers so butterflies would have a place to rest and eat when migrating long distances was a start. The girls picked 15 plants including 2 kinds of milkweed and created a Butterfly Garden in front of Milnes Elementary School. Thank you Troop #97769!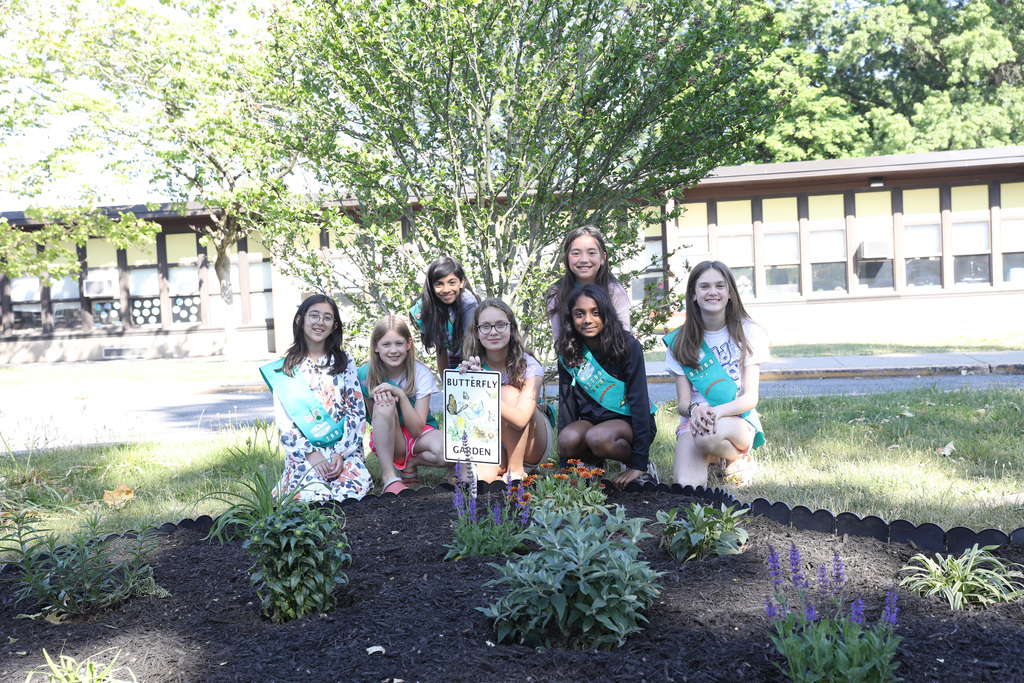 In honor of Autism Acceptance Month, Milnes staff made a $214 donation to Autism Research. During the month of April, staff wore Autism Acceptance T-shirts to represent the diversity of the Autism Spectrum.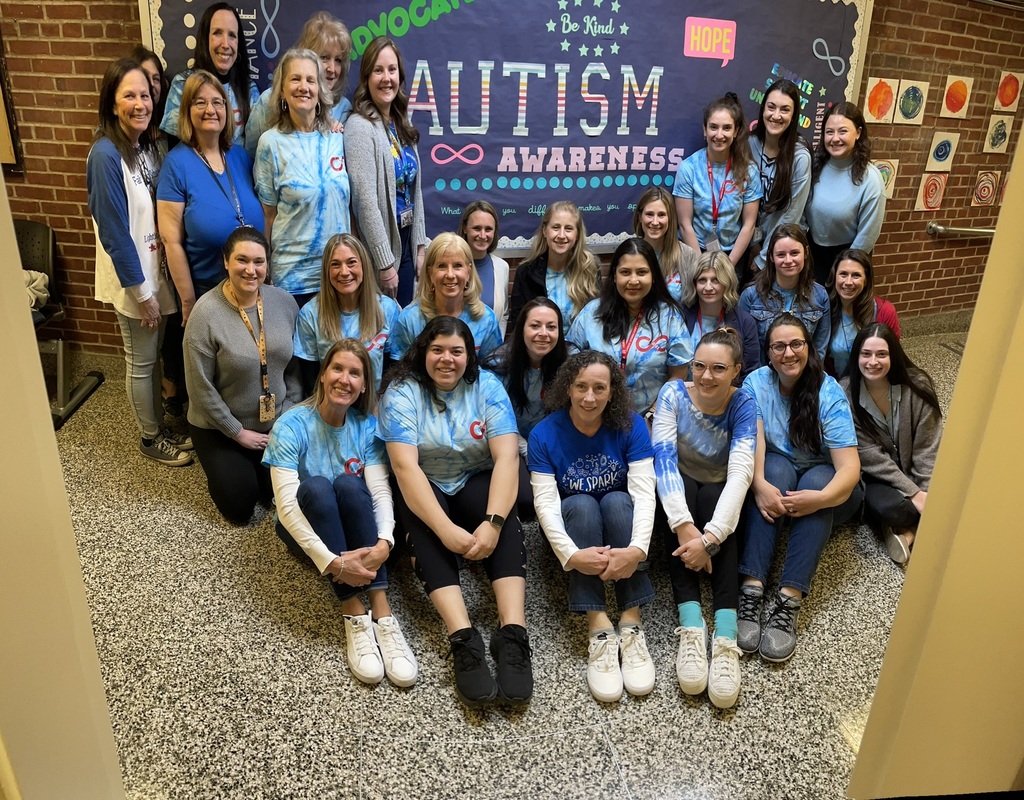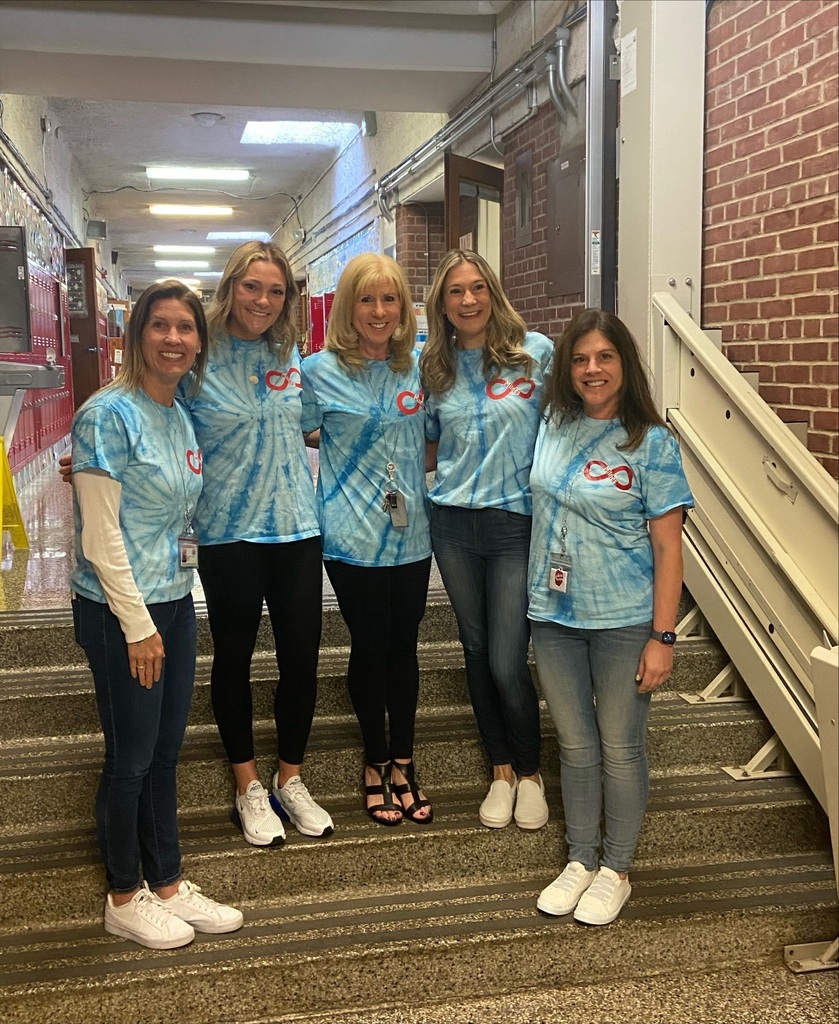 Milnes held their annual Field Day event today and we couldn't have asked for better weather. Students were able to showcase their abilities in various activities such as stacking, throwing, running and so much more! We cooled off with ice pops donated by our wonderful PTA.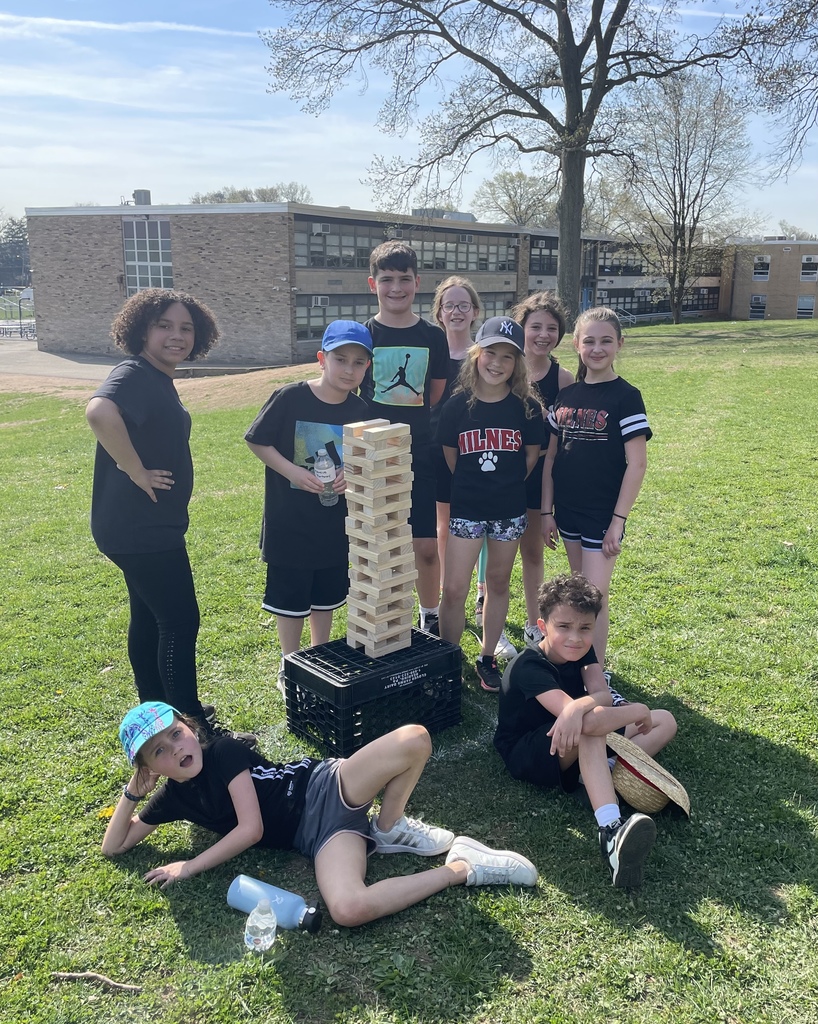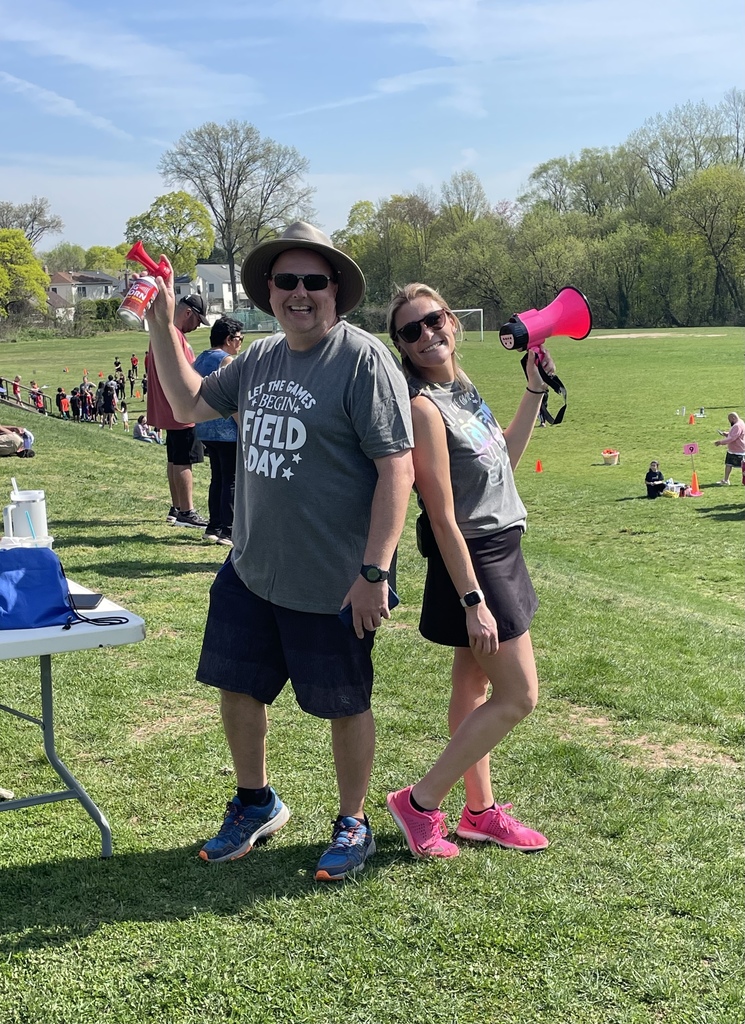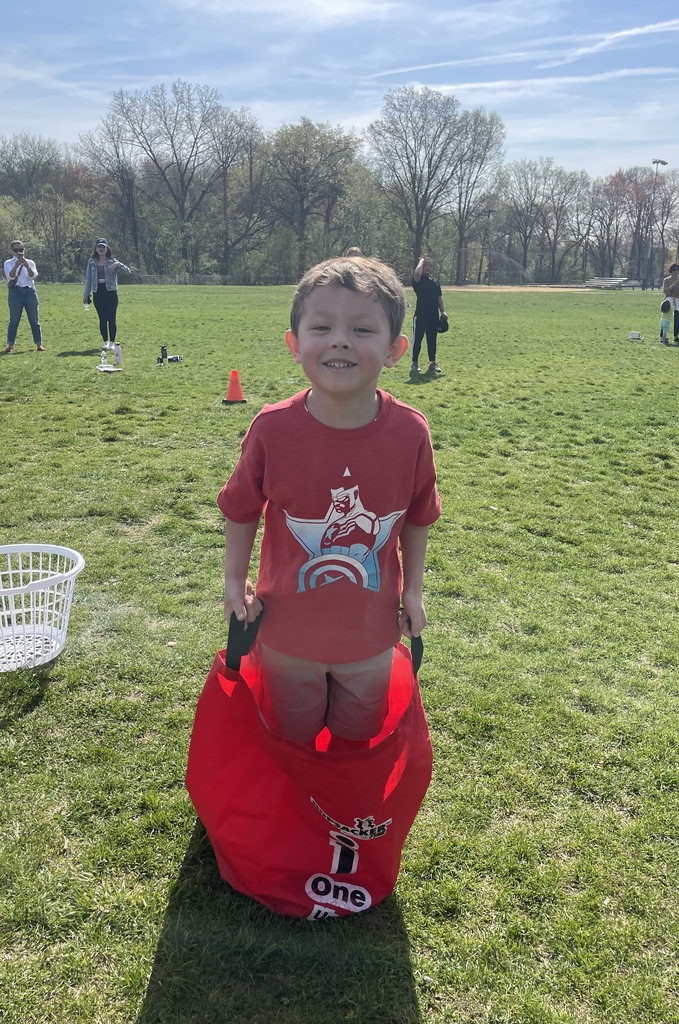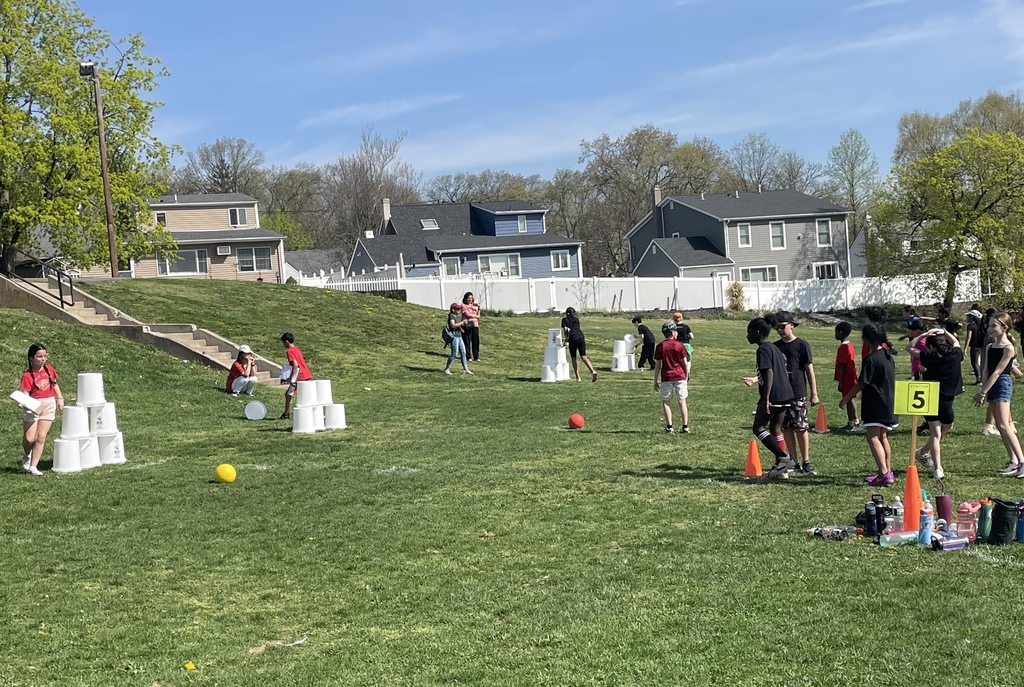 And the winner for Milnes Munch Madness is......... CHIPS! Milnes School collected over 208 snacks to donate to the Fair Lawn Food Pantry after a contest between chips, goldfish, pretzels, and fruit snacks. We thank our students and families for their continued support!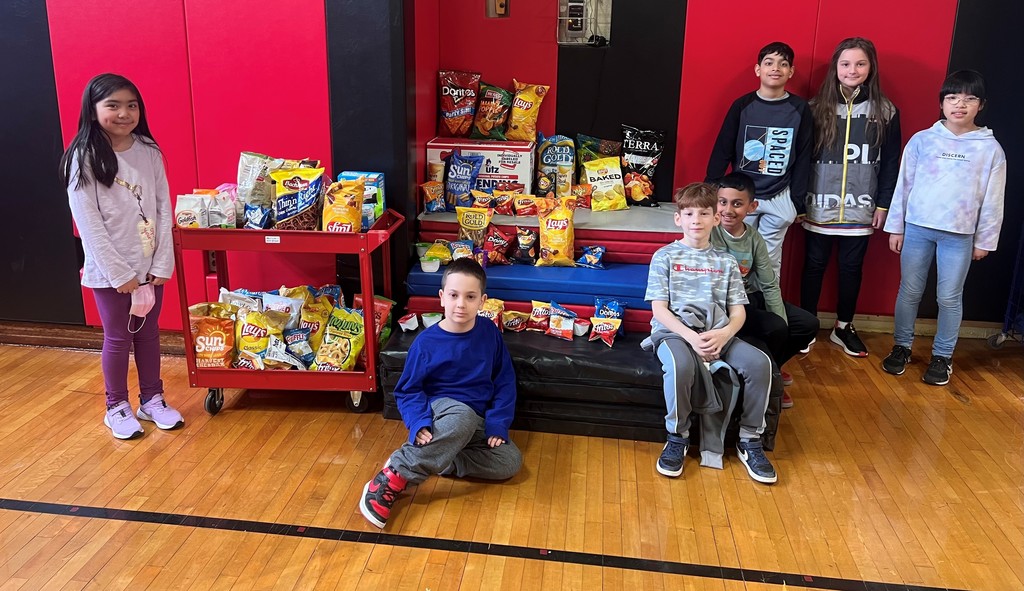 Our Milnes PTA hosted a Winter Family Fun Night with activities such as skating, dancing, and enjoying yummy treats. There was a DJ with music and the students all had blast! Thank you Milnes families for supporting your PTA. They continue to bring fun activities for all of us.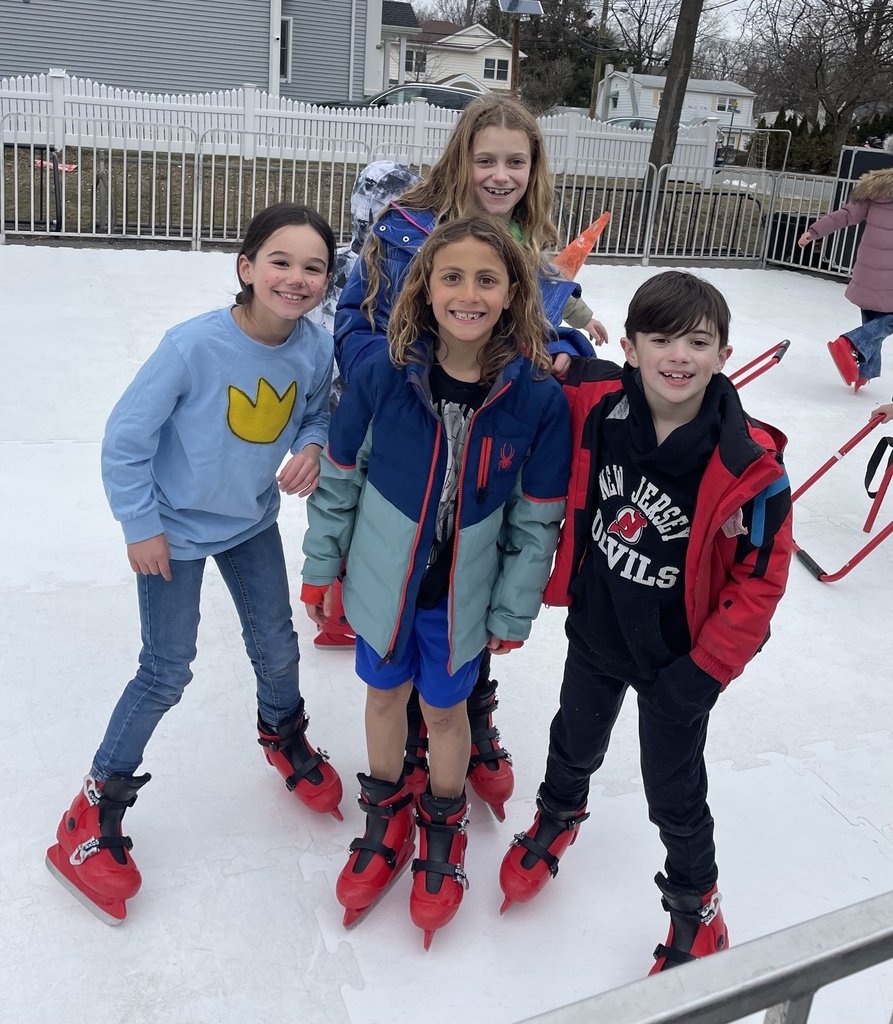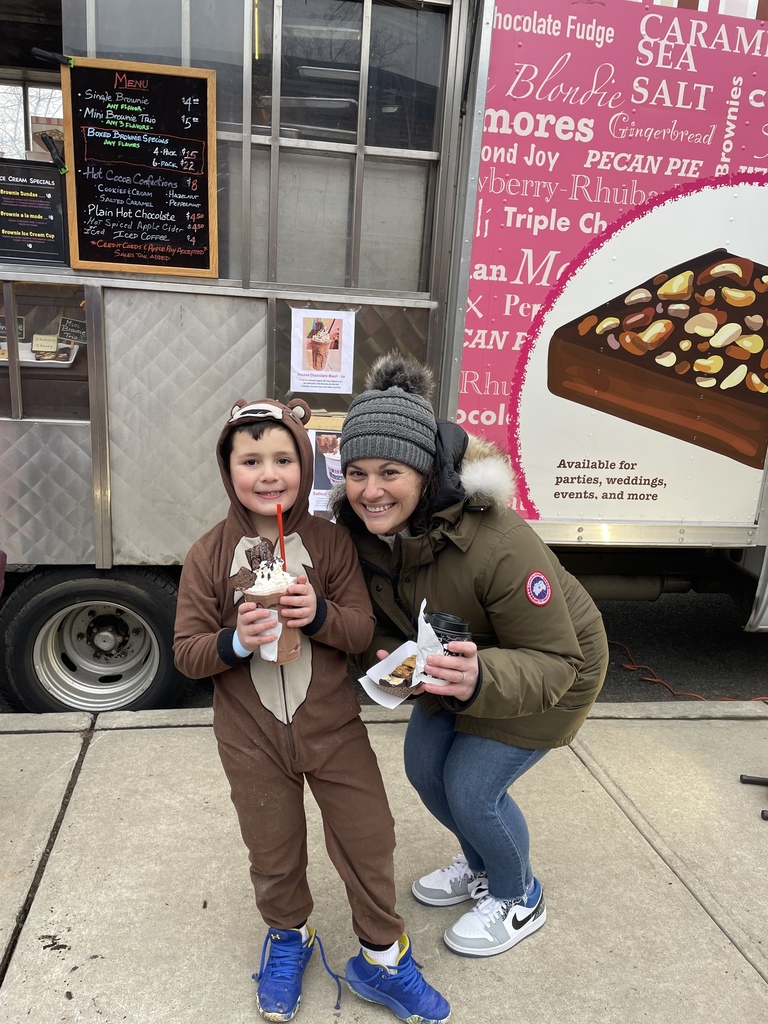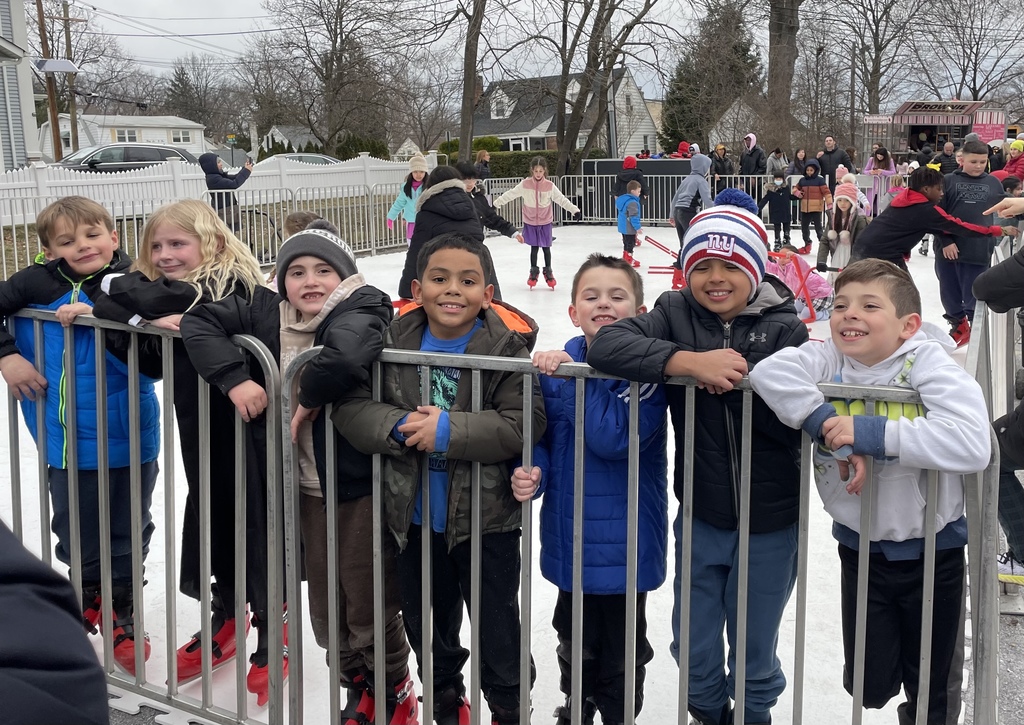 Milnes ended Read Across America week with our One School, One Book reveal. Kate Nafz, the Fair Lawn Children's Librarian, came dressed the part and even read a bit of the first chapter of Beverly Cleary's - The Mouse and the Motorcycle.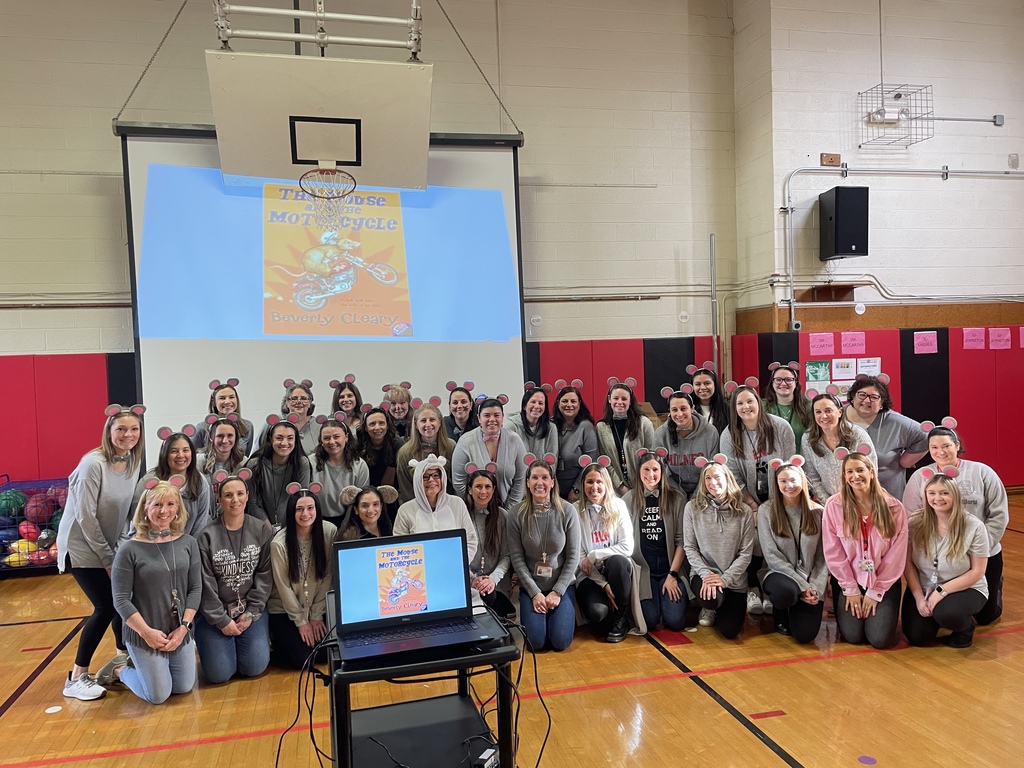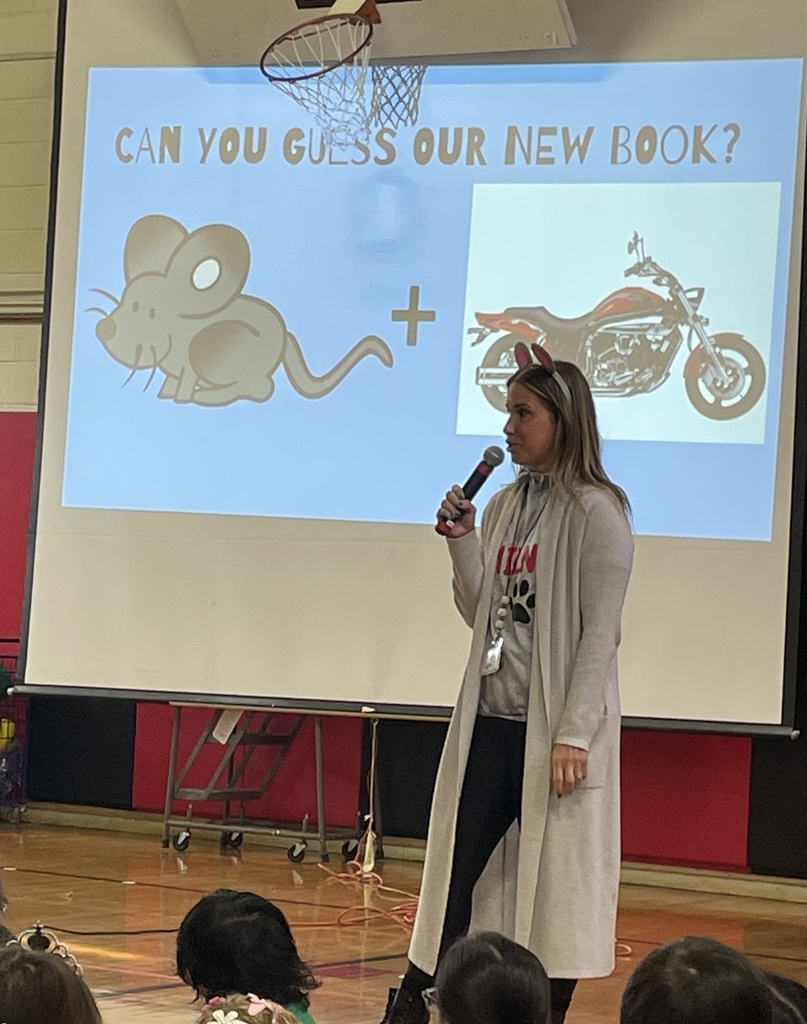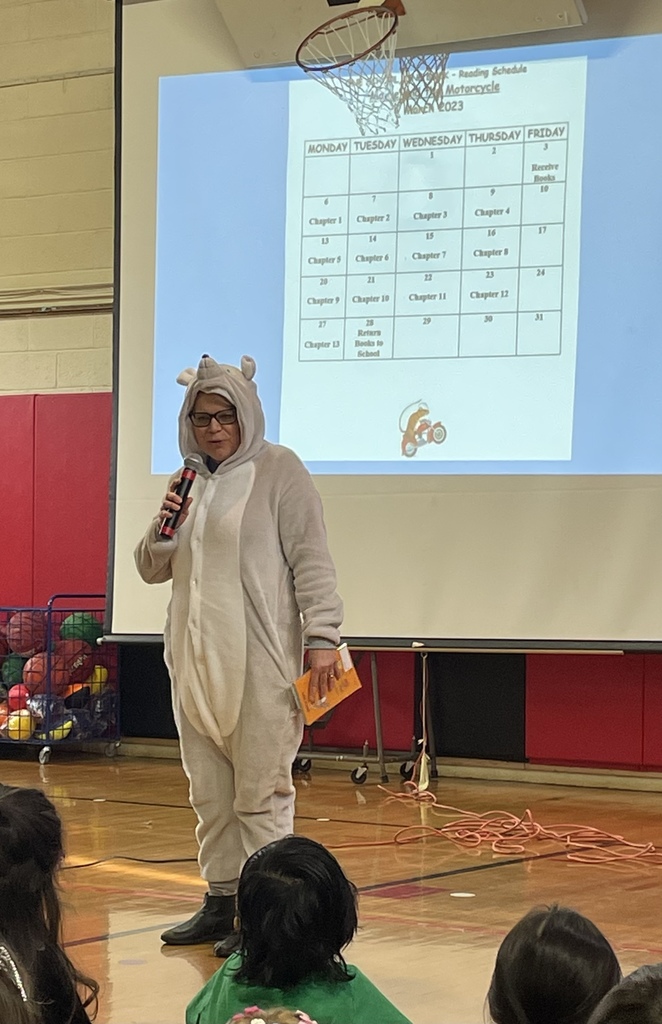 Author, Karen Kaufman Orloff, visited Milnes today. She read her famous book - I Wanna Iguana and held a writing workshop with each grade level. Thank you to our fantastic PTA for sponsoring the author's visit.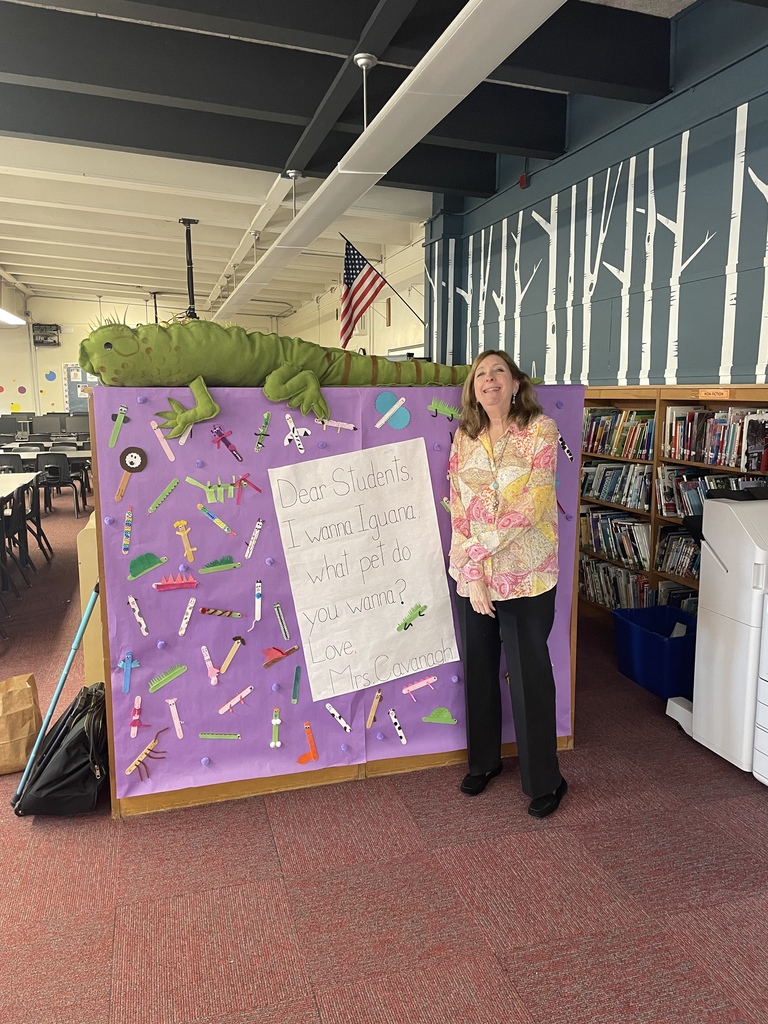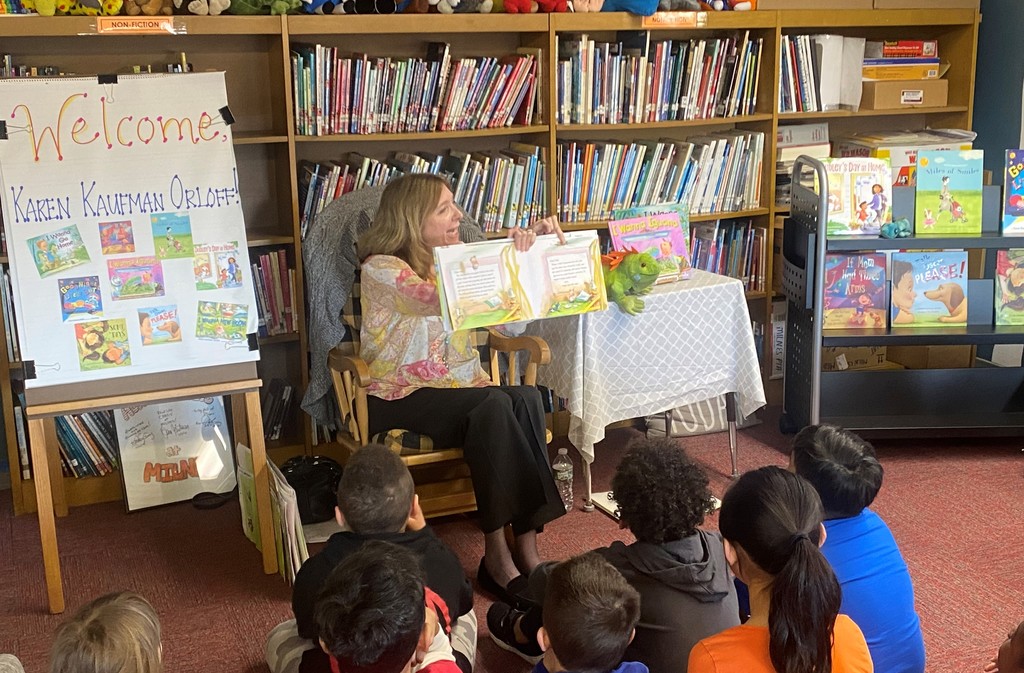 In conjunction with the Super Bowl, Milnes collected 702 cans of food from our families. The items collected will be donated to Fair Lawn's Food Pantry. Milnes School continues our focus on educating our students with valuable life skills by developing an appreciation for our community through character education. We thank our students and families for their continued support!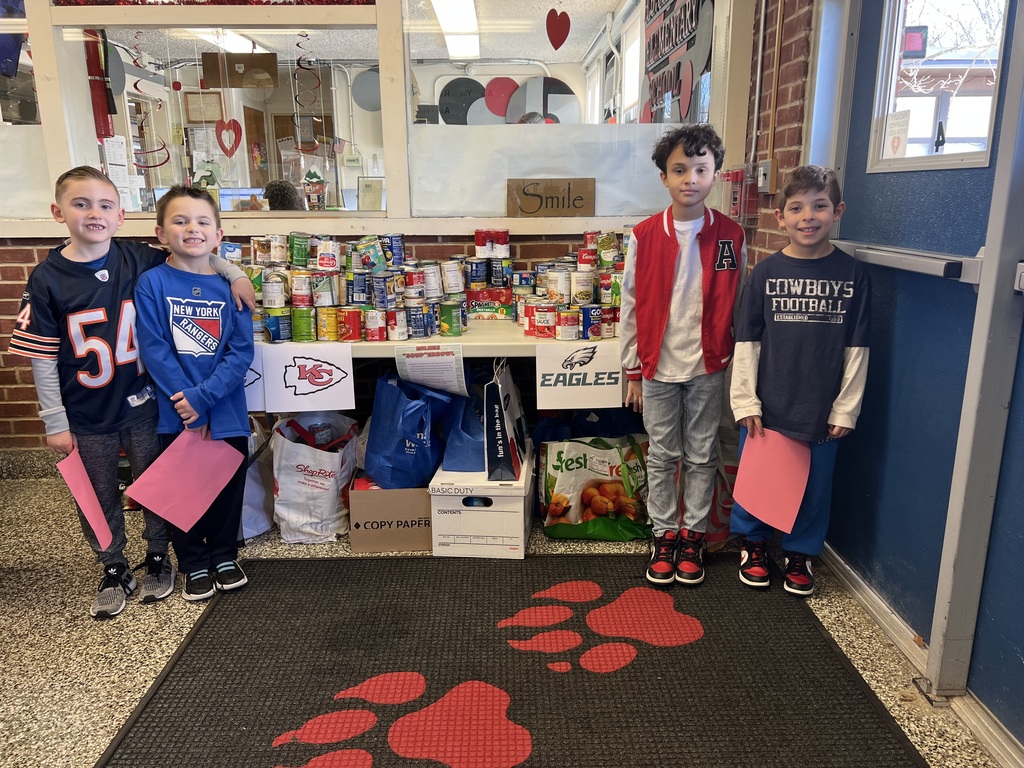 Happy 100th Day! The students at Milnes celebrated this momentous day in Physical Education with a 100th Day of School Exercise Challenge! We are 100 days stronger!

Congratulations to Ms. Lota and all of the students at Milnes for an outstanding performance at this morning's successful Winter Concert. The students sang, danced, performed American Sign Language, and used many props such as finger lights, scarves, and rhythm sticks for the different grade-level performances. We are so proud of our students!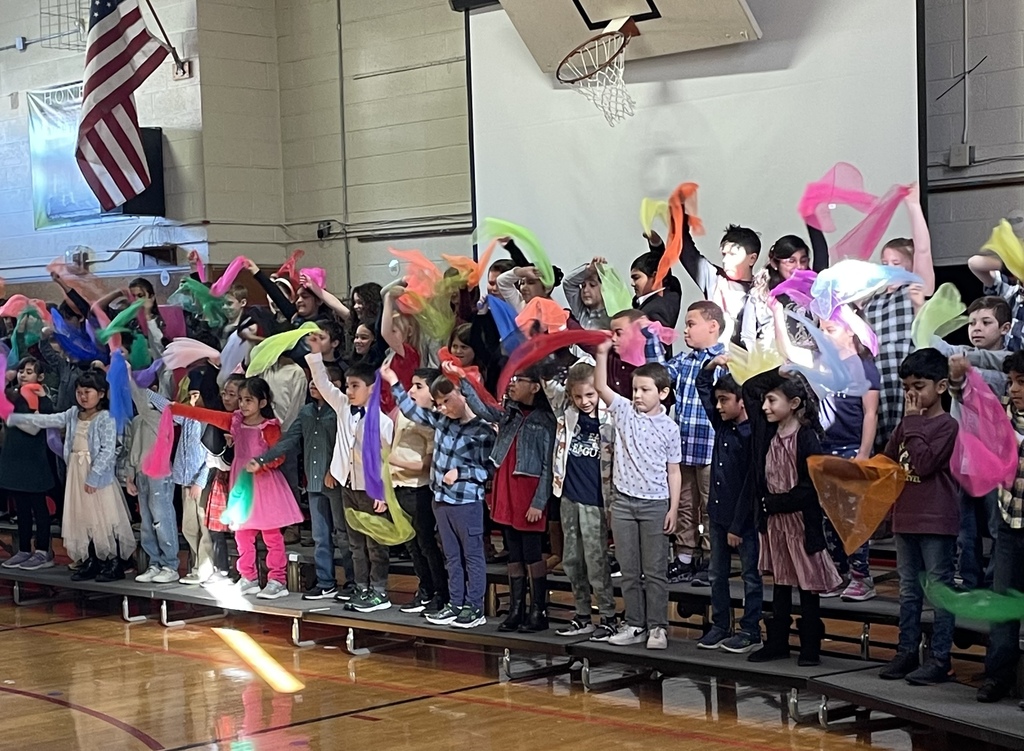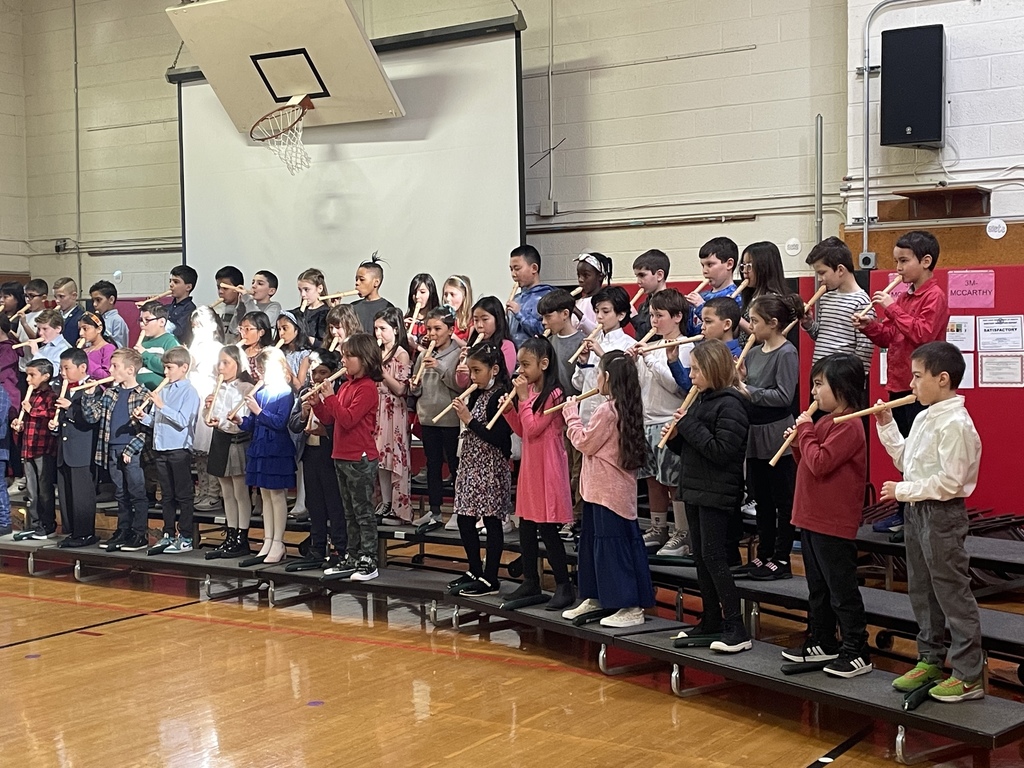 Milnes held its monthly Character Assembly where we celebrated the students who exhibited the character trait, Trustworthiness. We also kicked off our "Soup"er Bowl canned good collection now through February 15th. The cans collected will be donated to the Fair Lawn Food Pantry.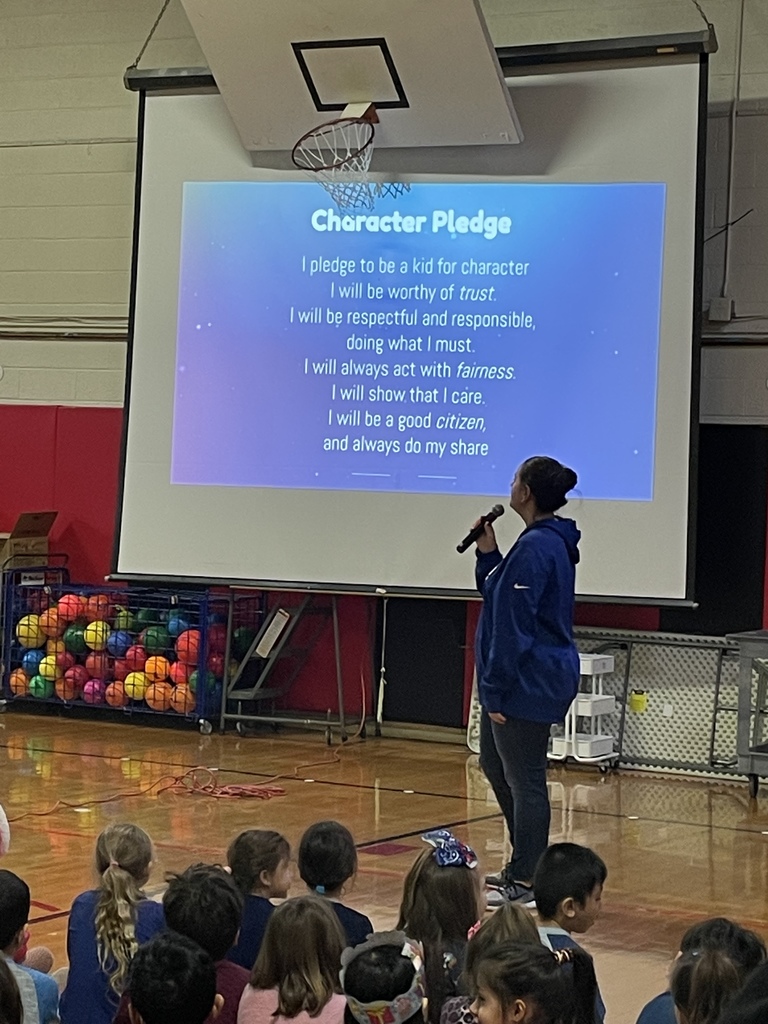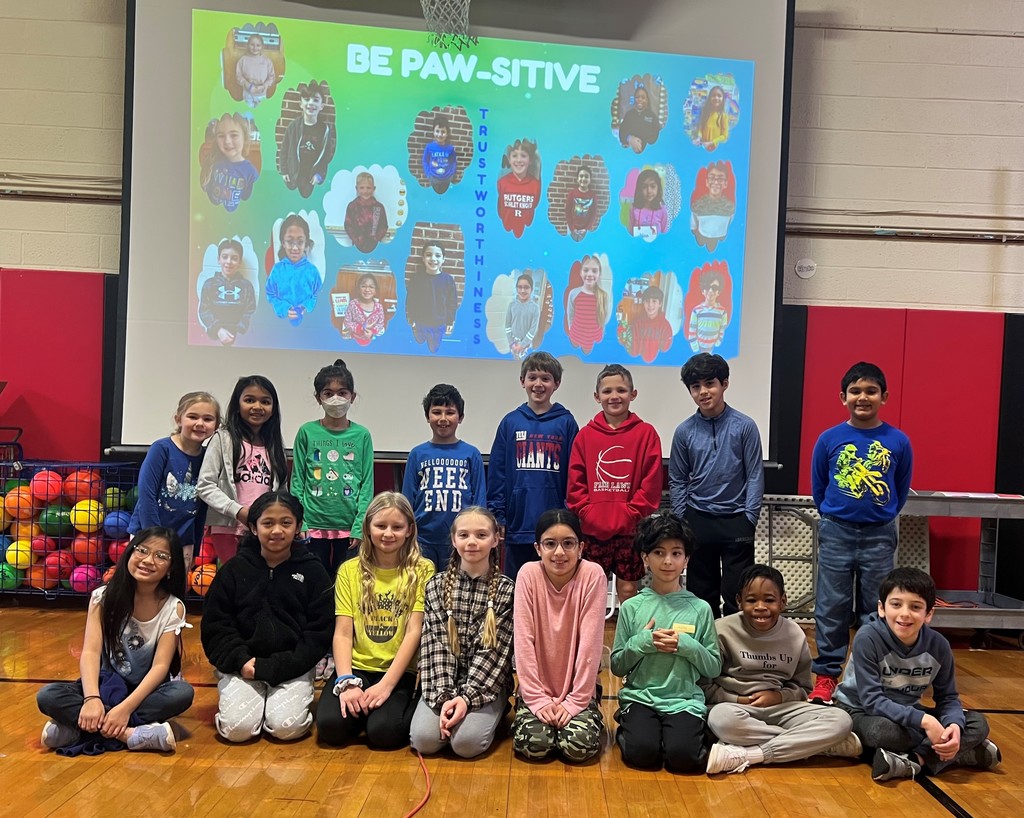 Support the Milnes Fourth Grade: Cocoa Gram Fundraiser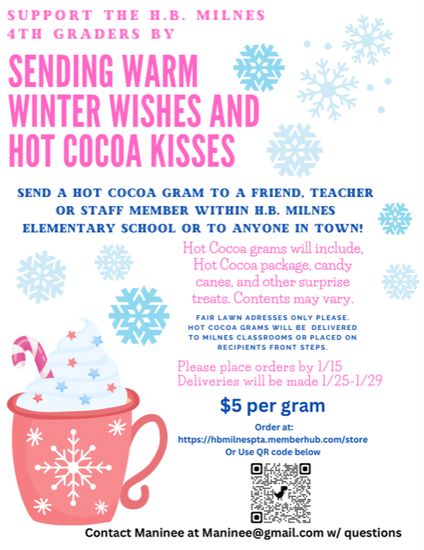 January 25th PTA Pizza Sale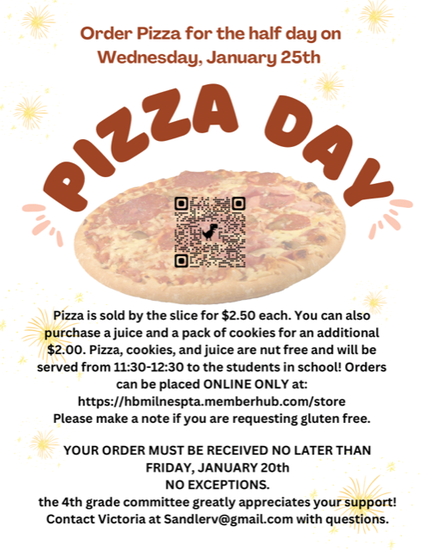 Students at Henry B. Milnes Elementary School celebrated at their "Be Paw-sitive" luncheon. Students were recognized for exhibiting the character traits Caring & Respect. We are so proud of them. Keep up the great work!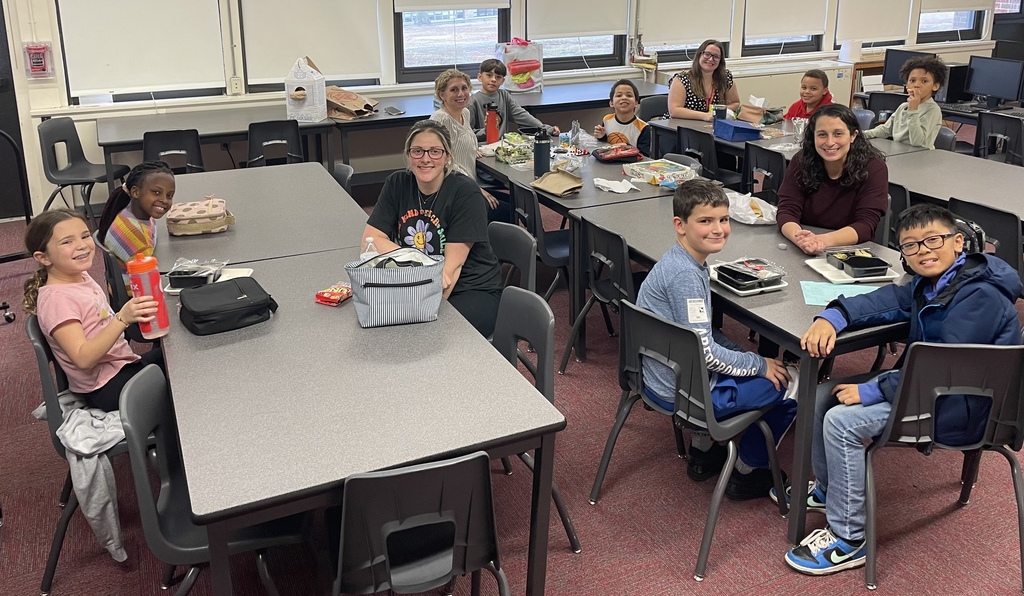 Students from Mrs. Kelly's Independent Study 4th grade classes put their inventions on display at the Student Inventor's Expo on Friday, December 16th. Students from 3rd and 4th grade, as well as parents of participating inventors, were invited to visit the expo and learn more about the many inventions our 4th grade students created. Mrs. Kelly expressed how deeply proud she is of all those that participated.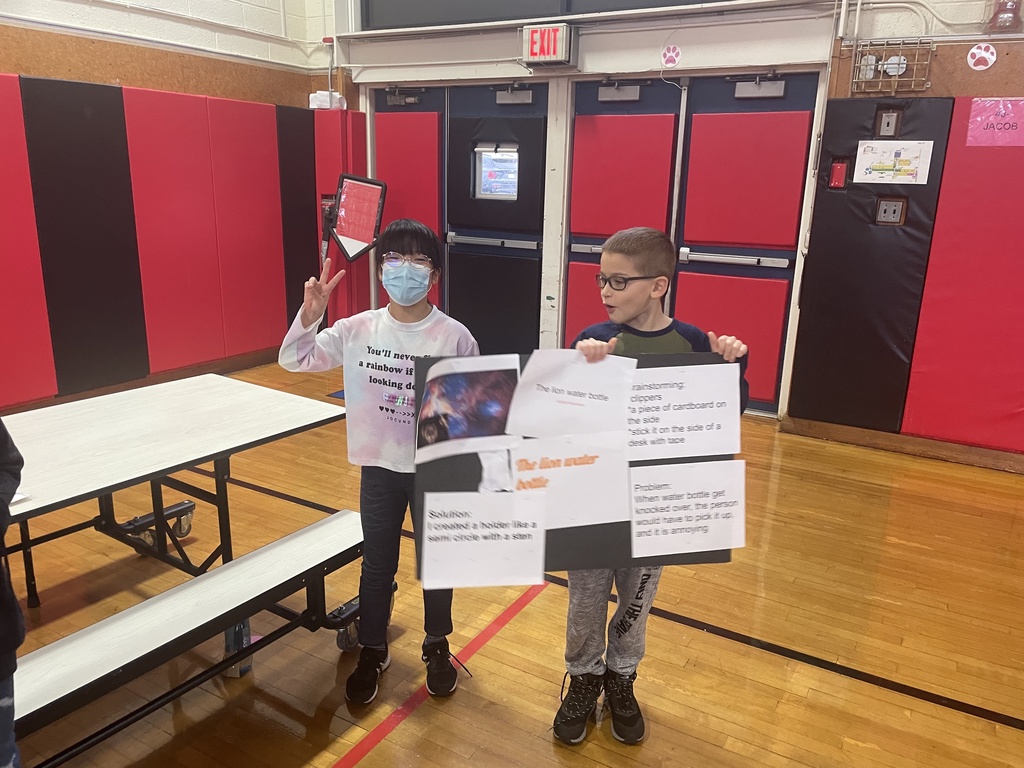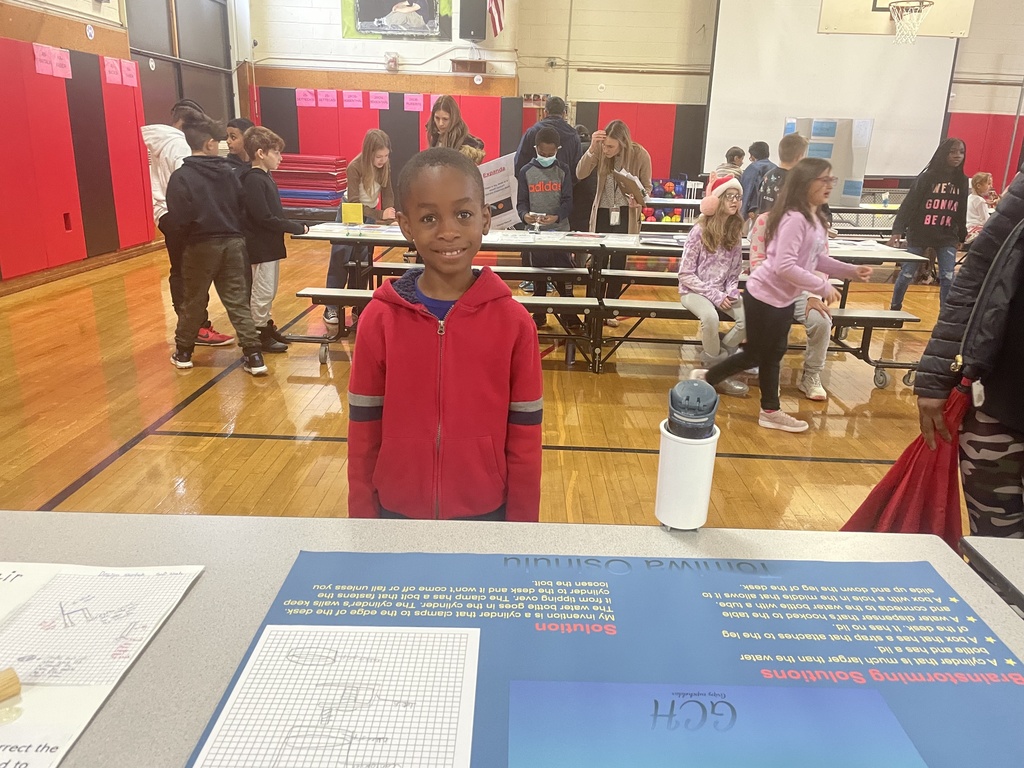 Save The Date - Milnes Winter Concert February 4, 2023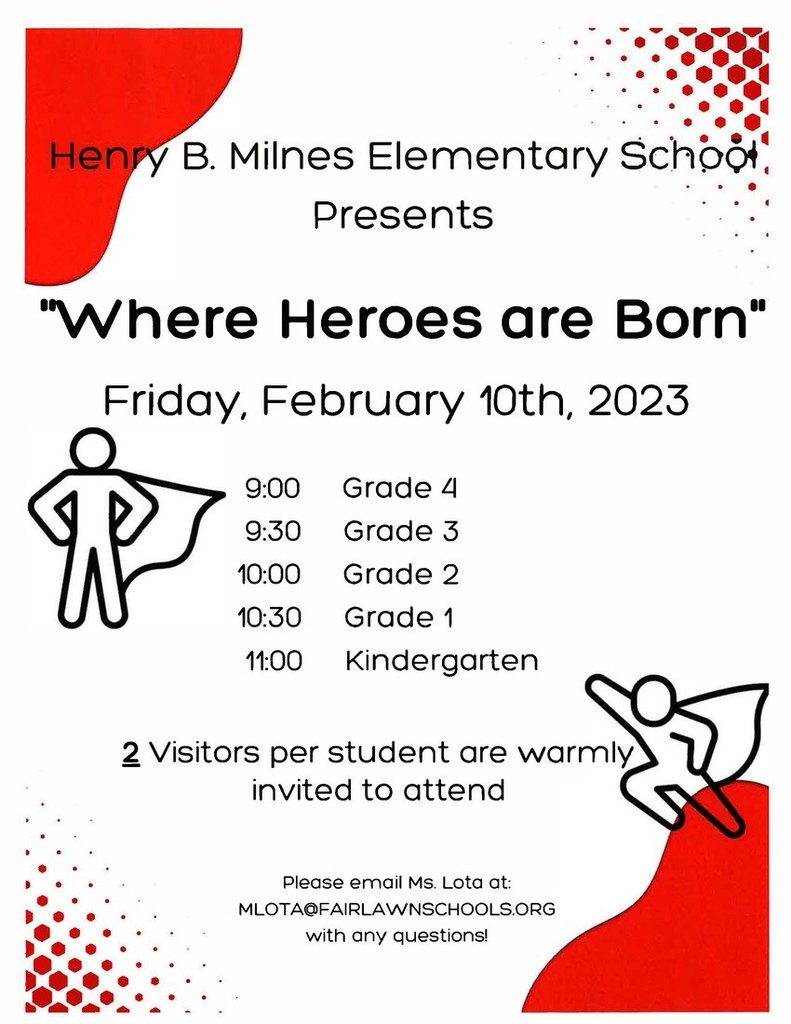 Milnes is full of PAWsitivity!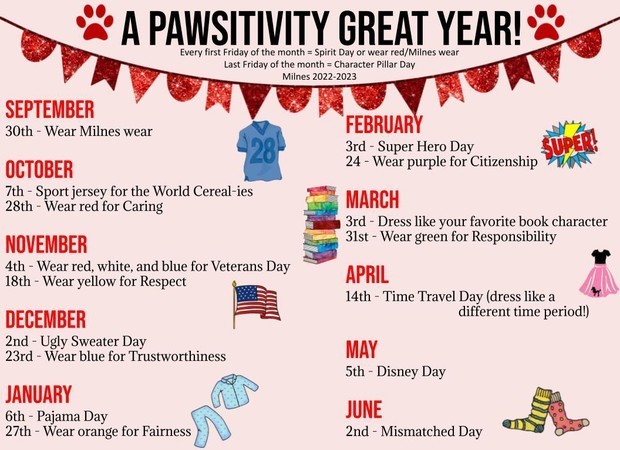 The Fair Lawn School District and Care Plus NJ Inc. have a continued partnership to bring state of the art behavioral healthcare services to students and families in the school setting. Throughout the month of December, all our elementary school students will be participating in a school wide lesson titled "We are all different, we are all the same." This lesson will be conducted in their classroom by our school building Care Plus clinician, Ms. Small. During this lesson students will watch the video "Acceptance is my Super Power" along with a discussion about the ways that students can be different. Following this discussion, students will create a puzzle piece all about what makes them special and unique. The class lesson will conclude with a conversation about how our differences make our classroom complete. The puzzle pieces will be put together on display in their classroom to remind students that their differences are all an important piece of their classroom community. Should you have any further questions regarding this lesson, please feel free to contact clinical program manager Stephanie Domnitz at
sdomnitz@fairlawnschools.org
.